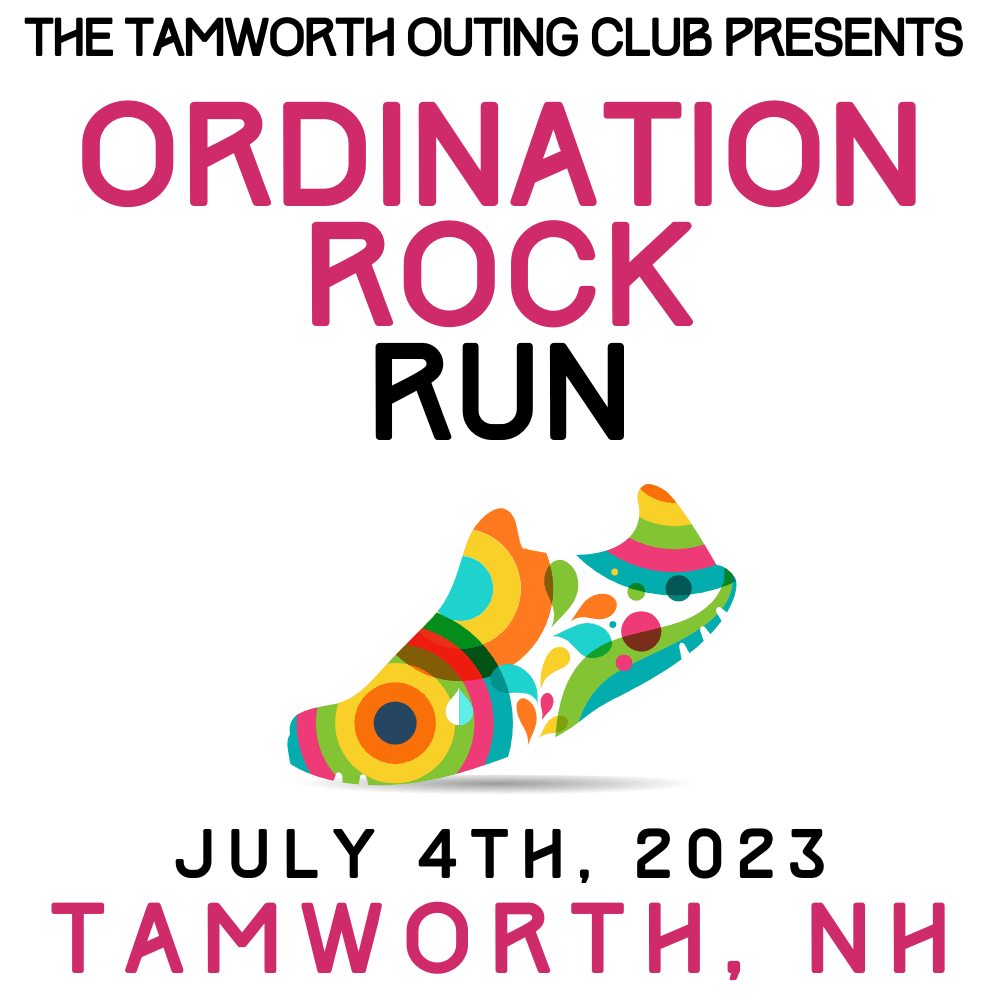 TAMWORTH, NEW HAMPSHIRE
See you in 2024!
Start Tamworth Family Day off on the right foot!
Tamworth's Ordination Rock Run is a fun, family-oriented local Independence Day tradition. Highlighting Ordination Rock, the race commemorates the historical boulder that served as the site of Samuel Hidden's ordination in 1792. The rock is a popular destination for visitors interested in the town's history and is listed on the National Register of Historic Places, serving as the focal point of this enjoyable, low-key running event.
New in 2023, the 5k run will be followed up with delicious post-race treats including ice cream, watermelon, and a free bib raffle! Bring your friends and family and join the Tamworth Outing Club at this energizing way to warm up your Family Fun Day Spirit before the town parade and Family Fun Fair!
This event is by donation: you are welcome to pay what you can or what you wish, with a recommended donation of $20 per person to cover expenses. All proceeds from this event will go to support the Tamworth Outing Club's (TOC) key outdoor and educational programs. Check out everything we do at the TOC and please remember – we need your help to keep this club running and providing for the community!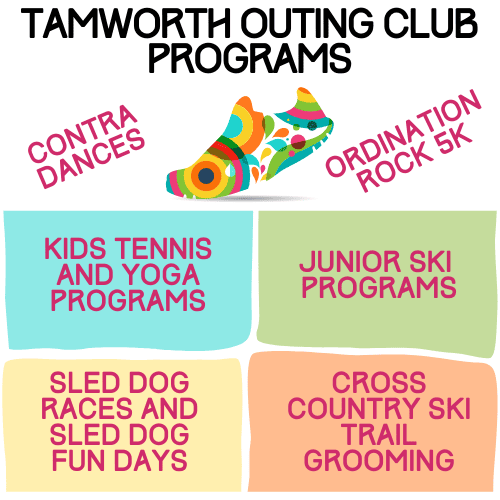 Ice cream and watermelon will be available as soon as our first finisher arrives at Kenneth Brett. The bib raffle will be held at approximately 9:30 am. Raffle Rules: Your run bib number is your raffle entry. If your number is called, you win! You must be present to win.
Want to help but don't want to run? VOLUNTEER or SPONSOR!
Great events don't happen without a great team and our volunteers are the heart and soul of this (and every) running event. You may sign up to volunteer through our registration page.
Are you a local business or individual interested in sponsoring this event? Please Contact RaceDirector@OrdinationRockRun.com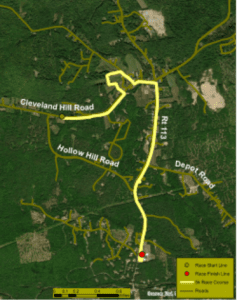 PACKET PICKUP AND FINISH

Kenneth Brett School, 881 Tamworth Road
Tamworth, NH 03886
START LINE
Ordination Rock,
Cleveland Hill Rd #255
Tamworth, NH 03886
DISTANCE


5k (3.1M)
COST


By donation.

We request a donation of $20 for individuals; family groups choose a rate that works for your 

family
 SCHEDULE
7:00-7:45 AM Bib Pickup at KBS
7:10-7:45 AM Volunteer Transport to Start 
LAST TRANSPORT DEPARTS 7:45 AM SHARP!
7:55 AM Pre-Race Announcements
8:00 AM 5k Fun Run Begins!
8:30-10:00 AM Post Race Fun!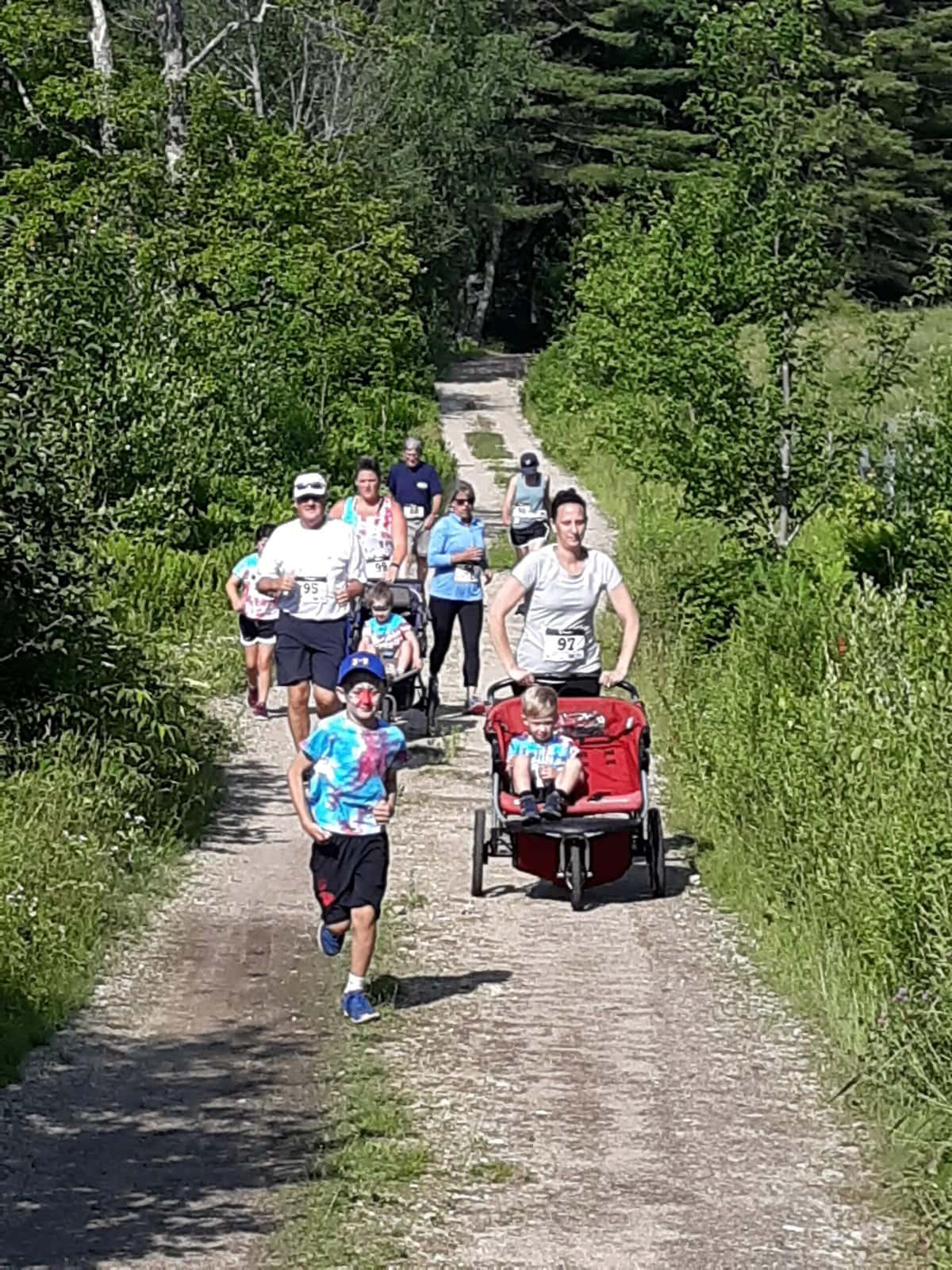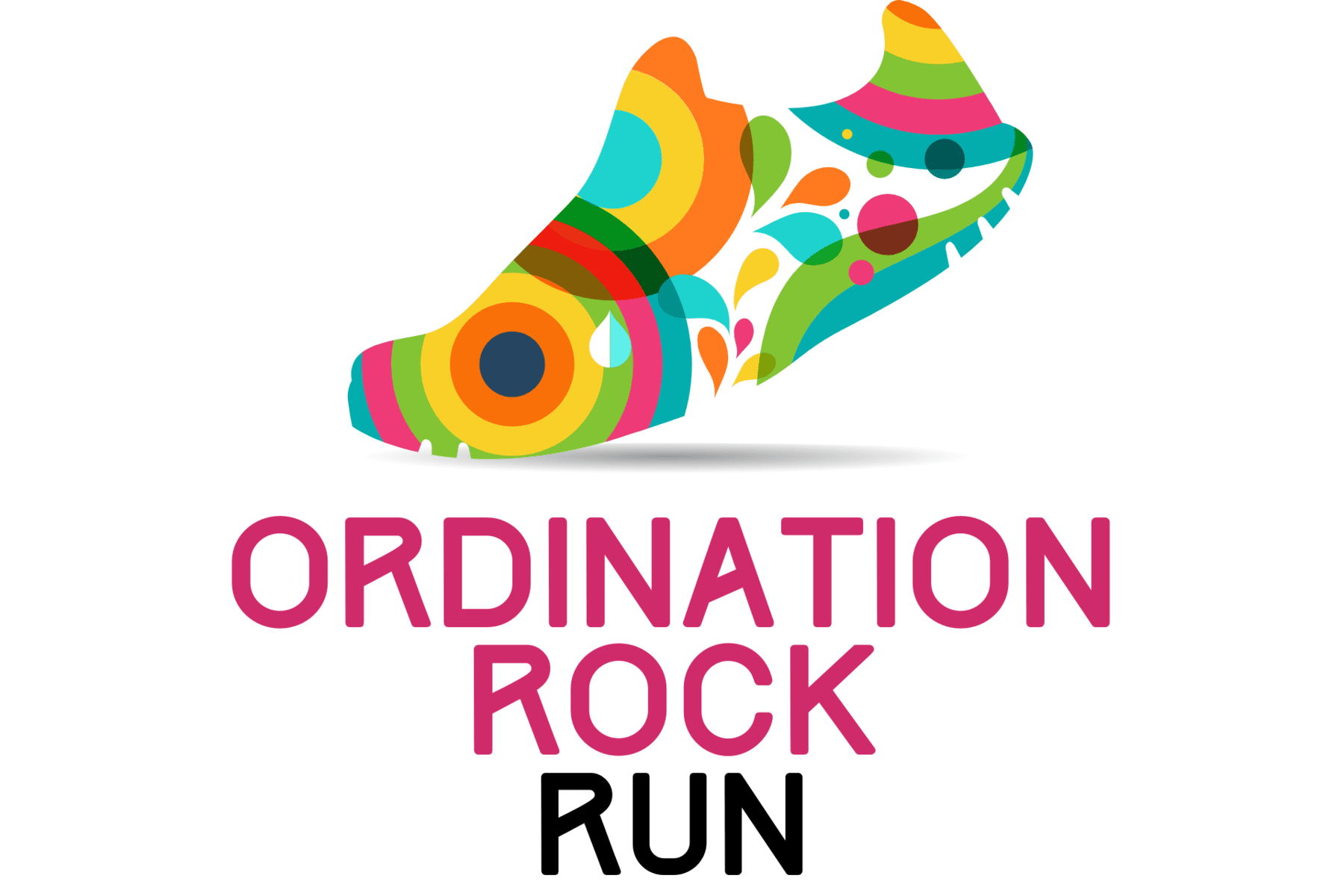 Time to Ordination Rock Run
Event Description and Rules
This is the Tamworth Outing Club's first running event! We are still working out details to make this a fun and exciting time for all. Please check here regularly for updates!
Our number one concern is for the safety and security of our participants, volunteers, and the community in which we will be running. Both the Tamworth Police Department and Tamworth Rescue Squad will be on site to ensure course safety and to address any medical concerns.
This is a point to point race. That means the starting line and the finish line are in different locations. All participants must pick up their race numbers at Kenneth Brett School, which also hosts the finish line. The start line is 3.1 miles away at Ordination Rock. We intend to have volunteer drivers to help transport participants from packet pick up to the start. We encourage you to arrange for your own transportation. There is ample parking near the start next to the Tamworth Town House. All cars traveling between the finish and start areas should use Hollow Hill road to save time and reduce traffic on course. 
The race course includes both road and trail sections. Be prepared to run or walk on pavement and dirt/roots/rocks. The road portions of the course will be on OPEN ROADS. It is each participant's responsibility to watch for oncoming traffic and make adjustments for safety. It is far better to add a few seconds to your race time than to lose a challenge with an oncoming vehicle. All participants must follow the marked course. NO COURSE CUTTING.
We welcome all participants. Any participants under the age of 12 must be supervised for the entire event. If your personal situation requires an accommodation, please contact race management to discuss how we can successfully include you.All race participants and volunteers are required to read and accept Event Rules defined here as well as read, accept, and provide electronic signature for our liability release. Parents or legal guardians are required to provide electronic signature for our liability release for participants under the age of 18. Events rules and Liability Waiver acceptance is required before participant registration can be completed.
COMPLIANCE. All participants agree at the time of registration to abide by Ordination Rock Run event rules. Any Ordination Rock Run official or volunteer may remove any participant from the event for observed rule infractions or unruly behavior. If a participant is removed from the event and cannot finish, they will receive a "Did Not Finish", or DNF, on the results sheet. If a participant does complete the event and evidence is presented that event rules were broken, their finish time will be replaced with a DNF in the official results. There is no appeal process for removal from the race.
RACE REGISTRATION. All participants are strongly encouraged to register online in advance. The race capacity is 140 participants and we expect to sell out. If there are available spots on race day, we will allow day of race registration. If the participant requires an accommodation in the registration process, contact race management. Race registration is expected to open on or about May 1, 2023 and close midnight July 1, 2023. Race management will offer a waiting list in the event the race sells out in advance.
RACE DISTANCE. Ordination Rock Run is a fun run. The course is not a certified distance and the event is not sanctioned by any governing body. The course distance is approximately 5k (3.1 miles). Any personal GPS may record a different distance covered and different GPS units will present different course distances. 
RACE TIMING. Ordination Rock Run results will be based on gun time only. Your time will be recorded based on the difference between the mass start time for your category and the time you cross the finish. Race timing is provided as a courtesy by race management. Every attempt at accuracy will be made, but race times are likely to be approximate. A race clock will be available at the finish line. The race clock is for convenience only and is not connected to the race time recording system.
RESULTS. Results will be posted online as soon as feasible.
NO BANDITS. All race participants must be registered for the race and wear their race number (bib) where it will be visible to race volunteers. This applies to participants who complete any portion of the course. Pacers are not allowed.
NO HEADPHONES. The use of personal music devices is strongly discouraged at this race. To enjoy all that our race has to offer and for the safety of all participants, Ordination Rock Run encourages a headphone-free environment during the running of Ordination Rock Run. We believe your race experience and those around you will be greatly enhanced by leaving the headphones at home or in the car. Running headphone free allows opportunities to develop camaraderie with your fellow runners and to enjoy everything the race has to offer. Plus, volunteers and spectators will be on course cheering you on and providing directions to get you to the finish line. 
NO PETS. We love our pets as much as you love yours. However, a large gathering of strangers is not a safe place for any pet, no matter how well trained. This policy applies to runners, volunteers, and spectators at the start and finish line. Service animals are allowed and race volunteers may ask if an animal is a service animal. Contact race organizers if you wish to make advance arrangements for participation with a service animal.
NO SKATEBOARDS, BICYCLES, MOTORIZED VEHICLES, ROLLER OR INLINE SKATES. Please contact race management if you wish to discuss an accommodation for adaptive equipment. The only bicycle allowed on course is for the convenience of the course sweep team.
NO REFUNDS. Ordination Rock Run registration is by donation. If a registered participant is unable to start or complete the race, no refunds will be given.
RACE CANCELLATION or POSTPONEMENT POLICY. If Ordination Rock Run is canceled or postponed due to extreme weather, security threats, or other unexpected emergency situations that are out of control of race management, no refunds will be offered to participants. If Ordination Rock Run is canceled or postponed due to errors or omissions on the part of race management, refunds will be issued.
Runner safety has always been, and will continue to be, a top priority for our event. Please be mindful of the other participants and respect the race personnel to ensure safe and enjoyable race for everyone.
"

The object for which this corporation is established is to promote and encourage out-door sports and recreation, and to furnish or otherwise secure facilities for the same; and to aid in such development of the region as is consistent with its character and the thought of its inhabitants.

"
From the Tamworth Outing Club Meeting Minutes, Circa 1935